It's that easy:

Installing the Chrome Extension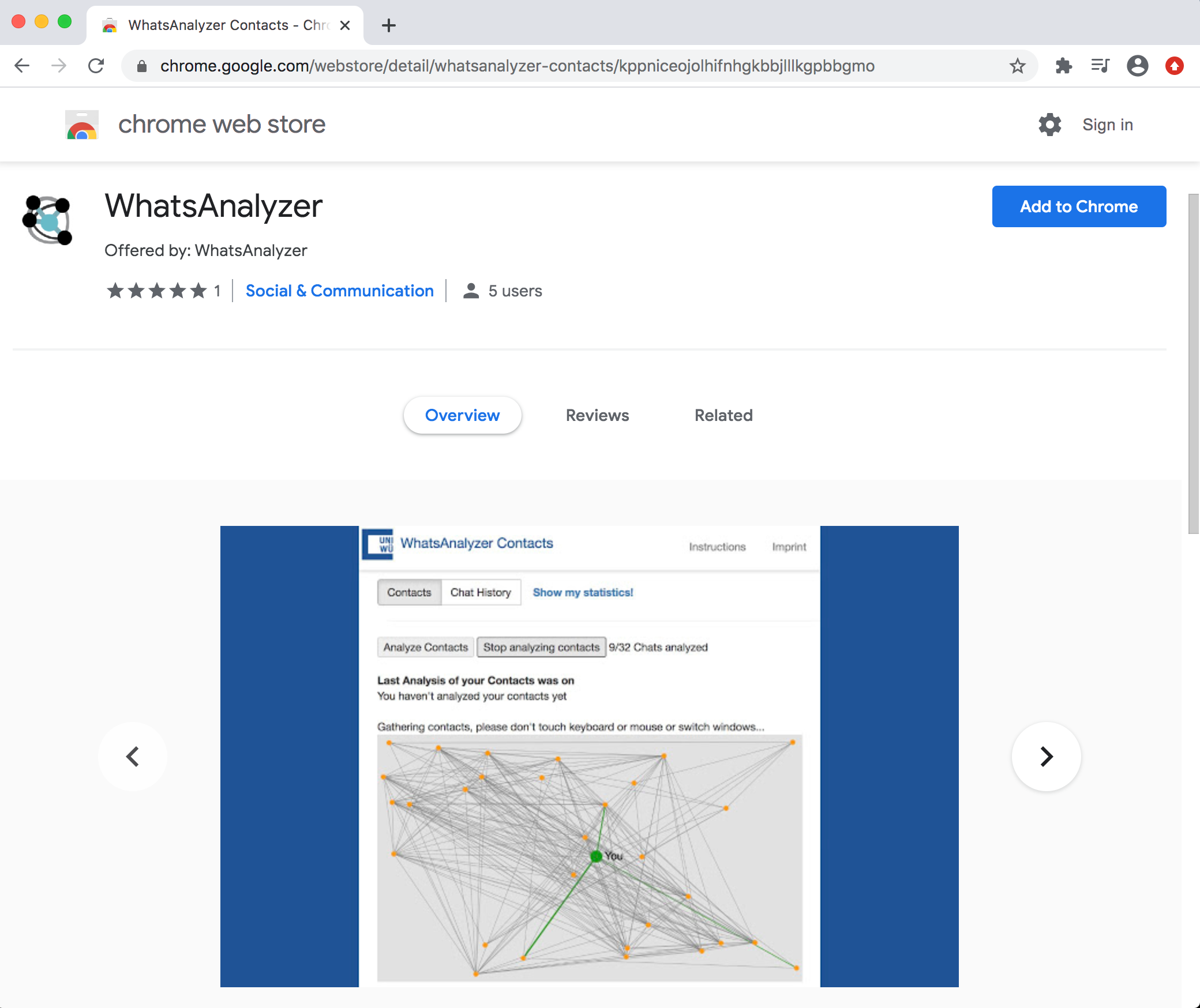 1. Step
Search for "WhatsAnalyzer Contacts" in the Chrome Web Store and click on "Add to Chrome".
2. Step
Now you can analyze your contacts on WhatsApp Web.
---
Using the extension
Contacts
Here you can analyze your contact network. Just click on "Analyze Contacts" and watch as the network builds. After all groups are analyzed you are asked to download a file with the assignment of the names of contacts and groups. Then a webpage with the analysis opens.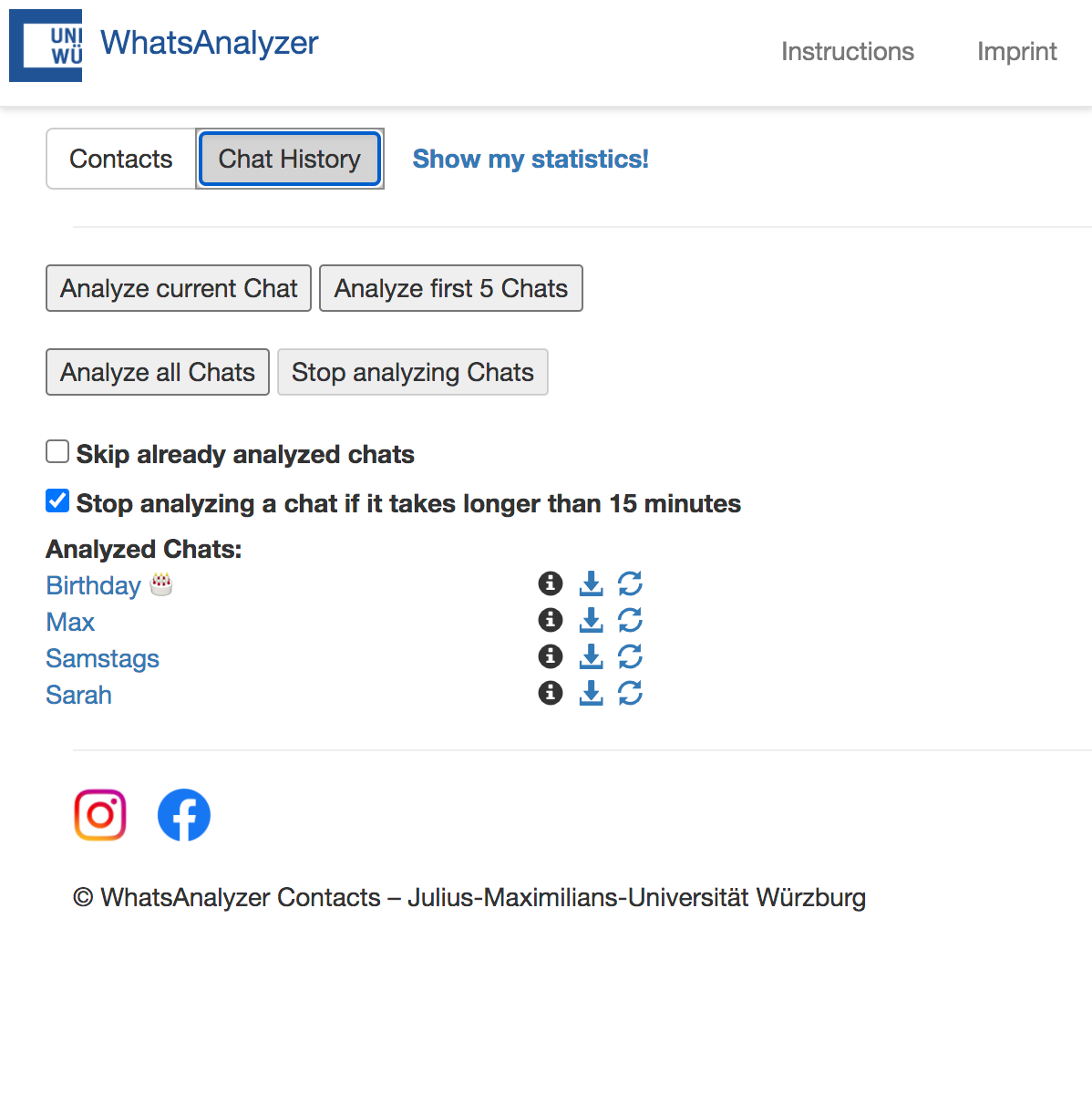 Chat History
If you are interested in the content of individual chats, this is the right place. Either choose a specific chat and click "Analyze current Chat", or analyze multiple chats at once by clicking "Analyze first 5 Chats" or "Analyze all Chats". Since all messages have to be loaded first, this can take a long time.